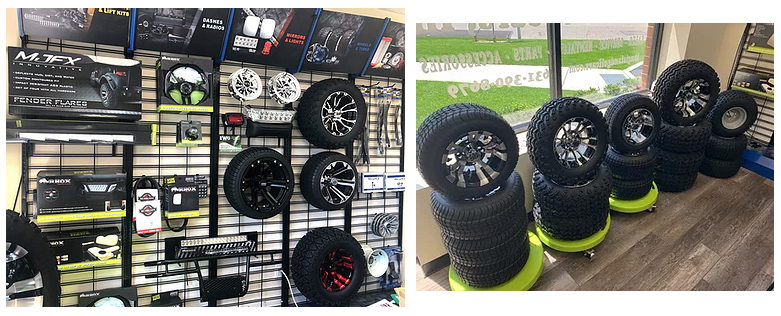 Long Island Golf Cars Parts Department
Full line of OEM & AFTERMARKET PARTS AND ACCESSORIES FOR ALL MAKES AND MODELS!
Shipping Available! CALL US AT: (631)-390-8679
Are you looking for quality golf cart parts and accessories? Look no further than Long Island Golf Cars Parts Department! We specialize in providing OEM and aftermarket parts and accessories for all makes and models and are available to ship nationwide.
At Long Island Golf Cars, we understand the importance of quality maintenance and customization for your golf cart. That's why we offer a full line of parts and accessories, from accelerator and brake components to aftermarket lift kits and body parts. We also carry a variety of custom audio packages, dash assemblies, decals, enclosures, fans, fender flares, floor mats, horns, light kits, literature, manuals, meters, mirrors, rear seat kits, and more! 
Whether you are looking for parts and accessories for your golf cart or need help with golf cart maintenance, Long Island Golf Cars has you covered. Contact us today to learn more about our products or to place an order.